TIVAR® 88-2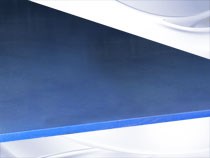 TIVAR® 88-2 can be fabricated - and welded - to provide a solution for nearly any application, whether it's a seamless, drop-in liner; a framed-in liner or even a replacement liner. Quadrant's SystemTIVAR® Engineering continually works on new solutions for current and future application challenges.
TIVAR® 1000
TIVAR­ 1000 sets the standard for engineered polymers with a unique combination of wear and corrosion resistance, low friction surface and impact strength.

TIVAR­ 1000 is resistant to chemical attack and moisture absorption, and retains key physical properties to -30° C.
TIVAR® 88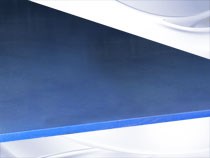 Recognized worldwide as the premium lining material for bulk material handling, TIVAR® 88 is noted for its performance in promoting bulk solids flow of cohesive or non-free flowing materials due to its low surface friction. TIVAR® 88 liners are the perfect solution when you need to reduce or eliminate arching, ratholing and erratic material flow challenges in bins, bunkers, hoppers and chutes, railcars, etc.
TIVAR® 88 with BurnGuard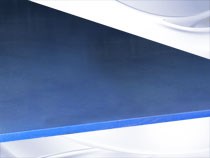 For applications in which the TIVAR® 88 liner might be exposed to combustion, TIVAR 88 with BurnGuard™ has flame retardant properties. When the source of the combustion is removed, TIVAR 88 with BurnGuard™ self extinguishes and experiences no further impact. TIVAR® 88 with BurnGuard™ meets MSHA 1C-112/1 for underground mining and has a UL94 V-0 Flammability Rating.
TIVAR® H.O.T.
Formulated to maintain key performance properties in an extended temperature range, TIVAR® H.O.T. will excel in a variety of industrial manufacturing environments where temps range up to 275° F, nearly 100 higher than competing formulations.TIVAR® H.O.T. reduces the oxidization rate of the material at higher temperatures, slowing material degradation and extending wear-life.