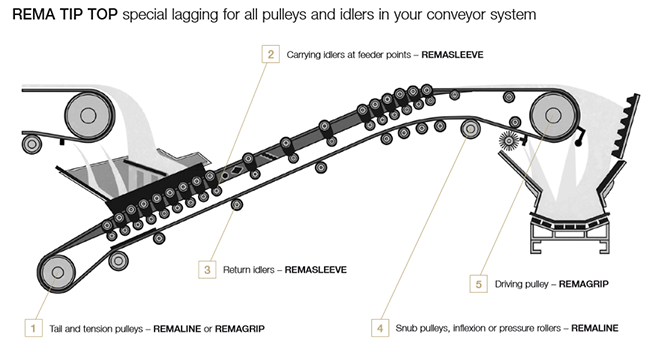 Medium / Heavy Duty Pulley Lagging
REMAGRIP 65/CN
Grooved rubber lagging for drive pulleys. Avoidance of material build-up with positive influence on belt tracking. Reduced slippage between belt and pulley. Evacuation of moisture and dirt. Protects pulleys from wear and corrosion.
REMAGRIP 70/CN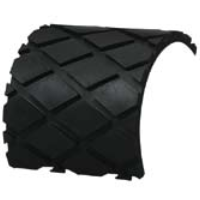 (Advantages of 70/CN)
Long belt conveyers, Large pulley diameters, Used for high-tension fabric belts and medium to high tension steel-cord belts.
REMAGRIP 70/CN-SL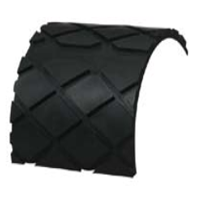 (Advantages of 70/CN-SL)
Significantly improved evacuation of water through additional horizontal grooves. Preparation of strips in warehouse or on site. Scrap reduced to minimum. Easy Application.